Uncategorized
Studentische Hilfskräfte / Student assistants (HIWIs)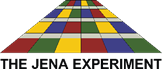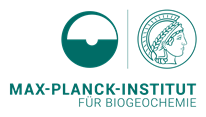 [ for English version, please see below ]
Für die regelmäßige Probenahme von Bodenwasser und Bodengas ab April 2023 gesucht
Bewerbungsfrist: 31.03.2023
Seit 2002 befasst sich das Jena-Experiment mit der Bedeutung der Artenvielfalt für das Ökosystem und ist damit eines der am längsten laufenden Biodiversitätsexperimente weltweit. Mit wiederholten Bodenprobenahmen untersuchen wir die Veränderung der Kohlenstoffgehalte im Boden und im Bodenwasser.
Aufgaben:
Mithilfe bei Probenahme von Bodenwasser und Bodengas auf dem Jena Experiment Feld in der Saaleaue in Jena-Nord.
Die Probenahmen finden 14-tägig statt. Im zwei Wochen Turnus sind zwei Tage von etwa 9-12 Uhr und ein weiterer Tag von etwa 9-14 Uhr als Arbeitszeit eingeplant.
Zusätzlich ggf. Probenaufarbeitung im Labor (Boden, Pflanzen, Wasser).
Arbeitsort:
Bodenprobenahme findet auf den Versuchsflächen an der Wiesenstraße im Norden Jenas statt, spätere Aufbereitung der Proben am MPI für Biogeochemie (Beutenberg).
Vergütung:
Die Vergütung ist je nach Vertragsgrundlage der am MPI für Biogeochemie übliche Stundensatz bzw. der Mindestlohn.
Anforderungen:
Naturwissenschaftlicher Studiengang (Studienbescheinigung, nur eingeschriebene Studenten),
Freude an der Freilandarbeit (ganzjährig, auch im Winter),
Ab April 2023 für mindestens 1 Jahr (oder länger),
Ca. 25 h/Monat bei regelmäßigen Arbeitszeiten (bedingt durch die Probenahmetermine),
Führerschein Klasse B!
Deutschkenntnisse oder gute Englischkenntnisse
Zuverlässiges, selbständiges und sorgfältiges Arbeiten sowie Flexibilität.
Bei Interesse meldet Euch bitte per e-mail bei Alina Churiulina, MPI für Biogeochemie Jena, achuriulina@bgc-jena.mpg.de.
Wir freuen uns auf Euch!
Student assistants (HIWIs)
For the regular sampling of soil water and soil gas needed, starting in April 2023
Application deadline: 31 March 2023
Since 2002, the Jena Experiment has been looking at the importance of biodiversity for the ecosystem, making it one of the longest-running biodiversity experiments in the world. With repeated soil sampling, we investigate the change in carbon levels in the soil and soil water.
Aufgaben:
Support of soil water and soil gas sampling at the Jena Experiment field at Saaleaue in Jena-Nord.
Sampling takes place fortnightly and requires two days each from about 9am-12pm and another day from about 9am-2pm as time commitment.
Additionally, if necessary, sample processing in the laboratory (soil, plants, water).
Work location:
Soil sampling takes place on the experimental plots on Wiesenstraße in northern Jena, processing of the samples at the MPI for Biogeochemistry (Beutenberg).
Remuneration:
Payment is the standard hourly rate at the MPI for Biogeochemistry or minimum wage, depending on the basis of the contract.
Requirements:
Natural science major (certificate of study, enrolled students only),
Enjoy outdoor work (all year round, even in winter),
From April 2023 for at least 1 year (or longer),
Approx. 25 h/ month with regular working hours (due to sampling dates),
Driving licence class B!
Knowledge of German or good English,
Reliable, independent and careful work as well as flexibility.
If you are interested please contact Alina Churiulina (MPI für Biogeochemie Jena) by email, achuriulina@bgc-jena.mpg.de.
We are looking forward to meeting you!